As the world celebrates The Mother's Day today, more than 17,000 women, many of them with babies, have been deprived of enjoying the day as they are obliged to spend it in prisons across Turkey.
Especially after a coup attempt on July 15, prisons in Turkey turned into a hub for Turkish women, as the government adopted a policy of imprisoning those who, in some cases, have just given birth or are pregnant.
In several cases, women were detained in the hospital immediately after the delivery of her baby and before they had a chance to recover. Many women were jailed as they were visiting their imprisoned husbands, leaving the children stranded in the ensuing chaos.
It is time to do a reality check and see how the mother's of Turkey's purge are doing:
1- The first on the list: Kurdish mothers
Turkish police last week forcibly removed the mothers of inmates on a hunger strike after they attempted to hold a sit-in protest in Diyarbakır province to raise awareness about their sons' situations. Video footage showing a female police officer attacking a  Kurdish woman to move her away from area. According to the Evrenseş daily, three of the protesters were detained by the police.
2- Mothers of purge-victim military cadets:
At least 259 military cadets whose ages range from 17 to 20 have so far been given life sentences on charges of attempting to overturn the constitutional order and attempting to overthrow the Turkish government and parliament by use of force.
On the night of the attempt, a group of military cadets were situated on the Bosporus Bridge which became the scene of a confrontation between soldiers trying to overthrow the government, and a group of supporters of Turkish President Recep Tayyip Erdogan.
The crowds confronted the cades during the standoff, and were fired upon.
By dawn, the cadets had begun to falter and police moved in with a water cannon to disperse them. The cadets surrendered to police, yet the crowd attacked them after they laid down their arms.
The air force cadets said they were taken to Istanbul by buses from Yalova and that they did not know they were part of a coup attempt.
The cadets said the only surprising thing on July 15, 2016 was an unplanned morning visit by Air Forces Commander Gen. Abidin Ünal to their training camp in Yalova. Turkish media reported claims that during a speech to cadets in Yalova on July 15, Ünal underlined the importance of carrying out the orders of their commanders.
EuroNews interviewed some of the mothers of the imprisoned cadets.
3- An Exiled Purge-Victim Mother: Esma Uludağ
A 35-year old Turkish woman, named Esma Uludağ, who fled Turkish government's post-coup crackdown to Greece, passed away on in April 28 due to a heart attack. Uludağ, mother of three children, aged 3, 7 and 10 years old, worked as a civil servant in a district governor's office in İzmir province until she was dismissed by a government decree over her alleged links to the Gülen movement under the rule of emergency declared in the aftermath of a controversial military coup attempt on July 15, 2016.
Her husband Mehmet Ali Uludağ (38) had to leave Turkey, too, due to detention warrants issued for him over his alleged ties to the Gülen movement. He had to flee to Greece first and then take refugee in Germany.
As he succeeded to take residential permission in Germany, his wife Esma Uludağ, together with her three children had to cross the Evros River about 6 months ago, and to take shelter in Greece. It was learned that Esma Uludağ and her children were waiting in Athens for family unification.
However, Saturday night Esma Uludağ suddenly had a stroke. She was taken to the hospital by an ambulance which reportedly arrived 40 minutes later. Esma Uludağ, whose heart stood still, passed away despite all the emergency interventions at the hospital.
It was learned that the body of Esma Uludağ is going to be taken to Turkey for a funeral service after the completion of the autopsy and official processes in Greece.
4- Zeynep Gülsu (66), the mother of Halime Gülsu, an English teacher who died in Mersin prison due to lack of medical care 
Halime Gülsu, a teacher who was arrested on Feb. 20, 2018 for alleged links to the Turkey's Gülen group, died in April 28 in a Mersin prison due to deprivation of the medication she took for lupus erythematosus.
According to main opposition Republican People's Party (CHP) deputy Sezgin Tanrıkulu, Gülsu was not given her medicines during 15 days of detention and afterwards in a Tarsus Prison cell that she shared with 21 people. Due to health problems she was taken to Mersin City Hospital on April 25. But she was sent back to prison, where she went into a coma and died.
Her brother, Zübeyir Gülsu,also shared photos of her coffin and death report on social media, vowing to go after all responsible in court.
Halime Gülsu was among a group of women who were detained for organizing aid activities for the families of people dismissed from their civil service jobs following a coup attempt on July 15, 2016.
5- Mother of 21-year-old purge-victim who drowned trying to flee to Greece
Ünzüle Araz is the mother of a 21-year-old Turkish university student, Mahir Mete Kul who drowned trying to flee to Greece via the Maritsa River. Mahir Mete went missing on the night of March 24, 2019, after the boat he used to cross Evros river between Greece and Turkey capsized. A week later, his body was found by the Greek authorities.
A computer science student at Istanbul's Beykent University, Kul spent 10 months in prison on charges of membership to the leftist group, Liseli Dev-Genc, and was released 5 months ago with judicial control, media reported. As the court in charge put an overseas travel ban on his passport, Kul embarked on the risky journey to escape Turkey the same way thousands of others have tried over the past two years: crossing the Evros river along Turkey-Greece border in a bid to seek asylum abroad.
"My son was a pretty young university student. They sent him up to prison. Following his release, they prevented him from going back to the school. As he had a travel ban on his passport, he chose this way [to escape]," Mahir's mother Araz Kul spoke to Gazete Karinca. Five months ago, the mother left Turkey to Greece due to political reasons too, media said.
6 – Hatice Civelek, a purge victim mother of two children, aged 3 and 8.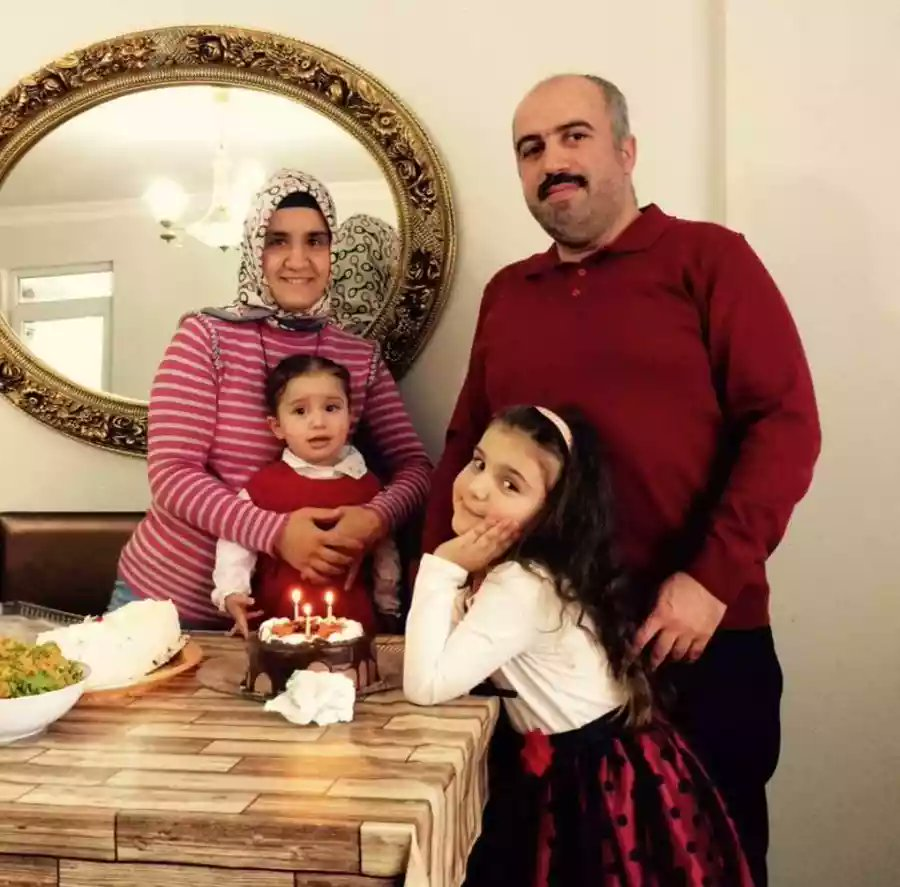 Hatice Civelek aong with her two children aged 3 and 8, paid a visit to her husband, Enis Evren Civelek, at the Keskin Prison in Kırıkkale on December 8, 2018. In an auto accident on the way home, the two children died immediately, while she was hospitalized with broken ribs and other injuries.
Father Civelek is one of the countless victims of Turkey's massive purge of supporters of the Gülen movement, which is labeled as a terrorist organization by the regime. The jailed father received permission from authorities to attend the funeral, although his wife remained in the hospital.
7- N.A., the mother of an adopted 9-year-old child.
The adopted daughter was separated from N.A, because she and her husband were under investigation over their alleged links to Turkey's Gulen group, which the government accuses of masterminding the July 15, 2016 failed coup attempt.
An official from Turkey's Ministry of Family and Social Policy in late November, 2016 told media that authorities may remove children from homes if their guardians are found to be supporters of the coup attempt. He/she said it would not be right for a child to remain with a foster family if links to "FETÖ," a phrase used by the government to refer to the Gülen movement as a terror organization, are confirmed as a result of investigations. The movement denies accusations.
A video clip (above), recently shared on social media shows that the government has been walking talk in its crackdown against the movement. The adoptive mother tells during the video that her husband has been under pre-trial detention over Gulen ties for some time.